How To Start A T-Shirt Brand For Free (Or With Very Little Money Up-Front)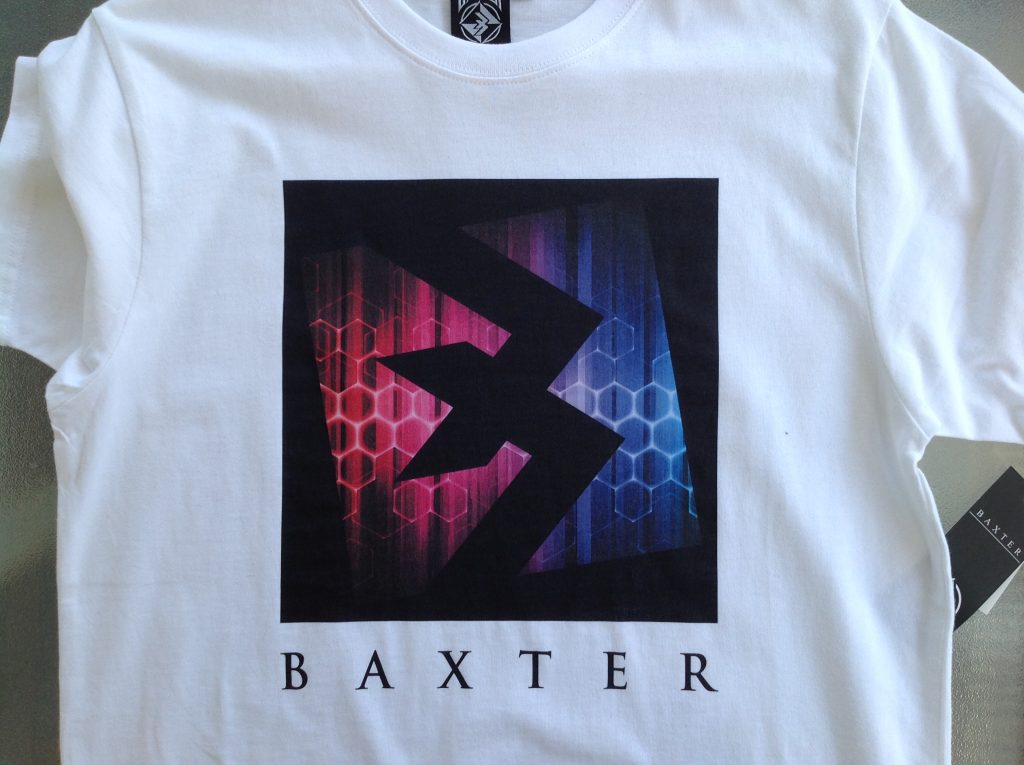 If you've always wanted to start your own clothing brand, you might be wondering how to do it. You also might not have a lot of cash in the bank to get started. That's OK! We can show you how with very little capital upfront.
Thankfully in this day and age, there are a lot of resources available online to help you get started and make your dreams come true. It might be harder to achieve something without a lot of resources or money, but that's not to say it's impossible.
So..what's the best way to start a clothing line with no upfront capital, then?
Firstly, you'll need to come up with your own designs and then find a printing company that uses a method called print-on-demand drop shipping. This is where you don't have to invest in inventory and the manufacturer will print your designs on demand. As you get orders.
The problem is you have to get orders in the first place. As well as countless more orders if you want to make it to the big time. So you will need to be good at marketing as well as product design if you want it to be successful.
What Does It Cost To Start A Clothing Line?
Unfortunately, there's no 'one' answer to this question. Different variables determine the cost of making clothes, depending on what kind of clothing you want to manufacture, how much fabric you need to start your project, and which procedures you are able to outsource.
The cost of starting an independent clothing brand varies from hundreds of dollars to many hundreds of thousands of dollars. To start off, you'll need to design your product, print some initial sample t-shirts, market the apparel, and find somewhere to store all your inventory while you try to sell them on a daily basis.
Spending a lot more money on start-up costs is usually only an option for people with the financial means to do so. There's a risk that you won't be successful with your new company, and it will cost you all the money you've invested. That's why so many people are attracted to the possibility of starting as cheaply as possible (or even free!).
Is It Really Possible To Do It For Free?
No one would have thought that you could start a clothing line for free today 20 years ago. In the past, it was unheard of to start a clothing line without investment. However, these days, it's become more of the norm.
Even if you're not a skilled seamstress or fashion guru, there are plenty of resources to help you create your own clothing line and start selling it online. With print on demand garments and drop shipping, you don't need to invest a lot (or anything) at all, reducing risks to a minimum.
You still have to be smart about your business and have a quality product. The resources and services that you plan to use need to be dependable as well- that's the only way it will work out in the end.
Selling t-shirts is a good way to start if you want to see some quick success with your first project. It's easy to design, and it doesn't take a lot of capital to produce.
It's also one of the most popular items in every clothing line. You should plan to begin by building a brand, and then open up your range to add more clothes once you have more capital to work with.
How To Start A Clothing Brand?
Brainstorming The Brand
You need to define your brand before you start designing a logo and choosing colours. When you think about any memorable brand, you'll be able to quickly identify its profile, purpose and target customer. This is the very stuff you want to figure out for your brand and apparel line as well.
First, create a persona in your mind. Then, think about what they might like or need in their lives and how you could help them out. Think of that persona as your dream customer. Develop a product that would appeal to them.
Think about what they might need to survive in their daily lives, and create products that will help them live comfortably. Your brand needs to be able to fit into the lifestyle of your customer, so don't try to make something sub-standard or too outlandish. It's all about connecting with your customers and satisfying their individual wants and needs. A clear brand image is a must for a growing company. People want to know what you stand for and they demand consistency. A clear brand image will create a strong foundation on which to build your business.
Free Design Apps To Try
Next, you'll want to start sketching out some possible designs. Try coming up with a slogan or logo for your company and try out different colour schemes on the initial T-shirts.
This part is most likely what will take the longest amount of time. It should not be hurried, so take your time in testing out different designs and finding the right tone for the image of your brand.
Contrary to what you might believe, you don't need to be a fashion designer in order to create stylish clothing. There are plenty of apps that let you design outfits for free or inexpensively. Go to the app store on your phone or tablet to get started with creating new looks. Alternatively, you can also find and make use of design software that is free-of-charge to assist with some basic creations.
Make it your goal to try to come up with at least three t-shirt designs. Then, work on them until you're sufficiently satisfied!
Constructing A Website
As a business in modern times, you need an online presence in order to survive. Although social media is a good way to create awareness about your company, there are many more facets of your business that can't be conveyed over Instagram. That's why one of the first things you should do is create a website.
Unless you're a web developer, it will cost you money to get a website built. Even then, you probably will still have to pay for hosting.
There are a lot of free website builders which provide templates, such as WordPress and Wix. After that, there are more advanced options for those who need it. However, just keep in mind that if you want your own chosen domain name (which is recommended), it will cost some money. Most free website builders also don't offer e-commerce features for free.
There are online marketplaces such as eBay and Etsy that allow you to sell your goods, which can be another option. As with any service, it's important to do your research before signing up. For example, Etsy doesn't charge you for listing a product and only charges $0.20 for every listing and sale.
You can list your t-shirt on our online store for free. This is a great option if you want to set up a free listing and then let us do the order fulfilment when the items sell.
No matter how you advertise yourself, you need to be online and have a place for people to buy your products. Your next step is to get an account with a printing on demand service, which is the next step.
Print-On-Demand Manufacturing
Print on demand services allow you to create your own clothing line without spending any money until you actually sell something. With the help of a custom t-shirt store, customers can head to your site, order a t-shirt, and have it delivered
If you have a bunch of stock sitting around, it's not doing anything. You're also paying for storage space and having to package it when its sold. There are sites that have web-based plug-ins that allow for automations of orders.
Customers choose their own designs, sizes, and colours. Once they place an order, the company makes it for them. In this case, the price is typically low enough for a profit to be made, and turnaround time is short.
Dropshipping The Clothes
The next step is getting your clothing shipped. This part is surprisingly not as difficult or complicated as you might think. Many print on demand companies also have access to dropshipping, so you can use these services together.
Dropshipping services provide a company with the tools and logistics they need to start selling online without any inventory. They'll gather a customer's order, place the appropriate materials, create the garment, package it and ship it out. You pay a charge for these services, and then get to keep the rest of your money from customers.
Low Cost Marketing Tactics
You could say that customer engagement and marketing are the "other steps" you need to take care of. To get the marketing results you want, focus on your target audience and message. The best way to do this is through social media campaigns, which can be done for free. There are a lot of free tools that you can use to promote your business or engage customers on social media platforms to make your brand more well-known.
Social media in particular is a great way to keep in touch with your audience. You can find out what they want, send special offers to them, and give away a few pieces of clothing to receive extra visibility.
You can try contacting other businesses to see if they'll do a group give-away, or go to nearby industry events. This will help you grow your connections. You can do a lot to advertise your product without spending any money or keeping a lot of inventory.
The Advantages and Disadvantages of Creating a Clothing Line for Free
With a strong game plan, you can start to make your dream come true. This is because with these steps in place, there are a lot of ways you can cut costs to basically nothing.
The best way to start a clothing line that's low on costs is to determine the advantages and disadvantages of such a project. We've gone ahead and listed those out for you below:
Advantages
The risks are lower with an investment like this because you've only put up a small amount of money. If it fails, you're not risking too much.
On-demand printing is a huge market. It's competitive with many top-level manufacturers trying to offer the lowest prices.
Scheduling your manufacturing ahead of time will free up more of your resources and energy to focus on making the actual brand bigger and more well-known.
Disadvantages
Should you select a flawed wholesaler or dropshipper, there may be some remedial costs involved. The responsibility for customer service will be yours if there are any issues with products, so you must ensure that your company's products are top notch.
Even though a lot of the work will be covered and automated, the remaining aspects of running a business must be considered too. To keep your business running smoothly, you'll need to spend a lot of time and money on things such as accounting, customer service, and marketing.
In a market with a lot of competition, you need to make sure your designs stand out.
A Minimal-Cost Clothing Line
There are many resources today that can help you create a successful clothing line without spending a lot of money.
There are many ways to earn money selling clothes, and you can start by building a personal brand for little to no cost.
Soon, you could start making a name for yourself in the fashion industry!
Frequently Asked Questions
You can start a clothing line without investing a lot of money in it. There are many ways to get creative with your clothing line and make it profitable, such as using free marketing resources, dropshipping businesses, and online design services.
Where do you start if you want to be a fashion mogul? Here are some of the most frequently asked questions:
Is A Business Or License Required To Sell Clothes Online?
If you want to sell any goods or services in Australia or the US, you'll need to register as a business. There are two main types of business structures: sole trader and partnerships.
Sole traders are responsible for everything and partnerships share responsibility between two or more individuals. You will have to be responsible for all business-related tasks, such as declaring income and paying tax.
What Is Required To Start A Clothing Store Online?
An online shop requires the same business planning and marketing as a brick-and-mortar store. To be successful, it also definitely needs to have a presence on the web.
A online store needs to close relationships with fashion designers who provide clothing for their site. They rely on these suppliers to ensure they have the goods they need, so a website is essential.
Is It Possible To Make A Loss With Dropshipping?
Dropshipping is a popular and lucrative business model, but it does come with some risks. Since you can't inspect the products before they are shipped, you risk having poor-quality goods sent to your customers.
This will negatively affect your company's brand and image, which can be a huge blow to any business.
Resources For T-Shirt Designers
Related Posts