How to Build a Massive Following Using Social Media To Sell Your T-Shirt Designs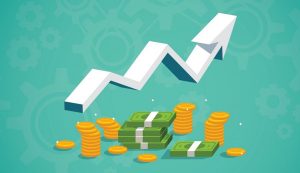 Building a massive following on social media is easier than ever these days. With new features constantly being added to platforms like Facebook and Instagram, it's never been simpler for users to connect with their audience.
On Instagram in particular, you can find users all over the world looking for new friends and connections. All you need to do is find them, follow them and send out a few messages.
However, simply having a lot of followers means nothing if no-one buys anything from you. So, if you're looking to grow your presence and influence online, the key lies in the quality of your connections not the quantity.
So why have a following on social media following in the first place?
Without a social media following, you can't reach the maximum number of people possible. This is going to be tough to get a trusting group of followers to see your designs and entice them to buy from you.
In fact, social media is almost a necessity for any modern business. Customers need to know about your brand to form a relationship with it and that requires you to build an audience that knows, likes and trusts you.
What are the best social channels to use?
The value of a social media platform is based on their different user demographics and the size of influencers within each platform.
What also makes a site popular is its user features and the number of active users who engage with the site. As more users engage with social media it creates new opportunities for your to market your business.
Here are the most popular social channels.
Facebook
Facebook has a aging demographic with an average age between 35-45. In 2017, Facebook reportedly had approximately 2.13 billion monthly active users worldwide , making it the most popular social media platform in terms of user numbers . However it hasn't really grown much since then.
Youtube
YouTube is a video sharing website that was founded in 2005. It has since grown into its own entity with over 1 billion users worldwide where they watch over 5 billion hours worth of videos every month . Due to this popularity, YouTube has become an important platform for influencers to get their videos out there. YouTube makes it easier for users to share videos with a larger audience.
Instagram
Instagram is another popular social media platform with over 800 million users worldwide. In 2017, there were approximately 500 million daily active users on Instagram, where its popularity is due to its focus on picture sharing and user interactivity.
Twitter
Twitter is a social media platform that allows users worldwide to share short messages through posts called Tweets . It was made available to the public in 2006 and since then has had over 330 million active users . It's popular for short-form media sharing, though it doesn't seem like that would be enough for people to use it regularly.
Pinterest
Pinterest is a social media platform with over 250 million monthly active users in 2017. Its user base is mainly female with a high income level . The demographics of Pinterest are a bit more specific than the other social media sites so it is harder for influencers to reach that audience.
Snapchat
Snapchat is a widely used messaging app that is popular with younger teenager demographics In 2017, the app reached approximately 191 million daily active users. These stories are only available for 24 hours before disappearing, which encourages people to keep checking back throughout the day.
What is the best way to grow your followers on social media?
The first thing to do is set up accounts on all the social channels and secure your brand name on all of them first. Second, add a link to your website from the profile page of the social site to your own website.
One you have set up all your social channels, you need to search through each of these channels for other people who are interested in the same topic that you are. Hopefully they have more followers than you.
Start by posting comments and replying to posters on their pages. Find comments and add likes to other peoples content who are interested in the things related to your business.
Start engaging with people on these channels. To make this more effective, try commenting on posts of people who seem particularly engaged with what you're doing. Be polite and use modern slang and emojis sparingly.
Once you find a channel that you get the most response from and engagement with its users. Then start building out your own page on that channel with your own engaging content.
As well as sharing other posters information and also post back to your own website. Do this one channel at a time, and only work the hardest on the channels that work best for you.
Read more about the best way to grow your followers.
How often should I post in order to optimise engagement?
On social media, it is recommended to post between 20-30 times per month in order to optimise the engagement rates.
If you can't manage that pace, just update your page as regularly as you can. Try to add at least once per day to keep people interested in what you're doing. Or you can hire a company to do it for you.
Respond as promptly as you can to messages from customers if not immediately – they'll appreciate that you're taking the time to get back to them so quickly.
Thank people publicly who like and comment on posts so others can see how much their feedback is appreciated.
How to keep your followers from leaving you on social media?
There are going to be times when your followers are going to leave you. Not fun, but it's inevitable. So what should you do when someone un-follows you or stops liking your posts.
Most people at this point would just let it go. But you can still reach out to them and try to understand what is going on. Try to resolve any issue that you might present, and do what you can to hold onto them.
It won't always work out. You may not always know the full reason for a person un-following you but there are a few things you can do to avoid this situation to start with.
Here are some common reason people unfollow someone.
Attacking the other person
They feel ambushed by constant notifications
They have been going through a rough time
Taking a break from everything for while
Not interested in the subject any-more
In any case, do not take their actions personally and try to understand that there may be other (more personal to them) reasons why you were unfollowed.
Tips for getting social media followers
Look at what your competitors are posting
Figure out what hashtags to be use using – use the max allowed
Post at different times of day – not everyone is on at the same time
Use location tags when you're travelling
Post everyday or at least five times per week
Try some automated tools for posting frequently.
There are quantifiable benefits of using automation tools like Hootsuite or Buffer that let you schedule content ahead of time, in bulk. This saves a lot of time and energy, and it can increase your productivity.
Ninja Outreach is one of my favourite tools I use to find social media influencers with high follower counts that are likely to share my content.
Conclusion
If you want to do well on social media, give your page a professional appearance with an attractive cover and profile photo.
Create content that is engaging and interactive and use images when possible. Provide links in your content to articles about your industry, products, or services.
Post regularly to keep followers interested and engaged. Start conversations and answer question.
Include your business details in the About section including your website URL. This is the most important link for your website.
Communicate and respond promptly to messages and encourage people who like and comment on posts by thanking them publicly. Take the time to have conversations with your followers and keep them interested.
Related Posts

Resources For T-Shirt Designers